A slow day today, I gave myself a day of semi-relaxation..
Did some cleaning around the apartment, preparing to pack up for the journey back home.
I think I am going to head back Thursday night or Friday morning. I have a significant amount of work to do to prepare for the Eastport show.
BTW
The work that will be in Eastport is NOT going to be simply the same work that I am showing here this week. The Eastport showing will reach beyond the borders of Twillingate and encompass many of my favorite places, Salvage, Red Cliff, Tickle Cove, Bonavista just to name a few.
Its exciting to be able to share and show this work.
I'm going to show one of the pieces that I will have out there, and I am showing it as a little teaser yes, but also as an example of how I try to approach a subject.
This next photo ISN'T the one I am talking about lol, but I need to show this to get to where I am going.
Two summers ago I shot this photo of a stage in Salvage…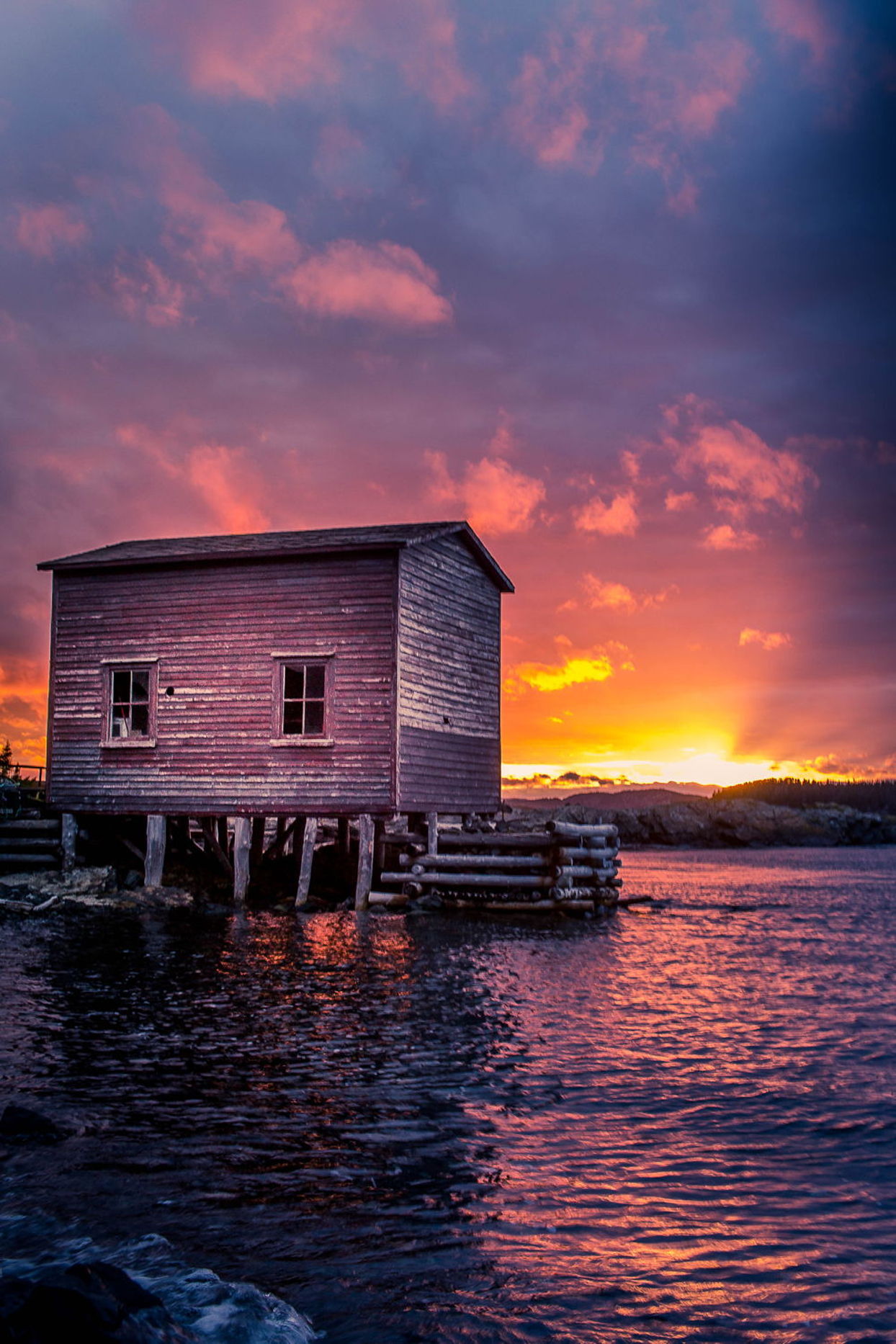 This photo was, in actuality, one of the ones that made me think that yes, I could be a photographer. It was an eye opener for me…
Looking back on it now its a little overworked and compositionally its a little weak..
BUT….
It was and is an ok shot…
So, this spring I returned to that stage. It wasn't sunset, the lighting was mid-day harsh and really not ideal for any sort of photo work to be honest. However, I was there, I was visiting that stage and I wanted to shot something.
Here's the shot I took that day…
You would never suspect it was the same stage. Just dropping down to ground level, shooting from an angle and a viewpoint that we don't often see, using the shadow of the harsh light to create that separation in the rock.
This was a photo that didn't present itself like the obvious stage in a sunset, there was little thought or planning required to get an interesting shot in the first circumstance. It was there, laid out for me, I only had to take the photo and make sure my settings were right.
The second photo required though, planning, several versions, different angles, trail and error.
The second shot makes me so much more content than the first.
In my mind I can't help but think, what if I took the time to examine all the angles in the interesting light? What it I didn't take the first image or composition that presented itself and instead, looked at all the possibilities, what might that first shot have looked like?
Photography, and art, visual story telling, is like anything, you are constantly evolving, growing, learning and adapting…
What a wonderful journey to be on, what an exciting thing to be in the midst of…
I cannot wait to continue the journey and look for all the different angles…
I cannot wait to share with you all what I discover…
Before I go, I want to thank everyone who commented on the success of the show opening. I truly appreciate it, it gives me confidence and fills my heart with joy and contentment,…
Thank you…
Remember, I could use your support to continue to create and share with you. Why not visit my shop in the links above, pick up Stained Glass, maybe purchase a calendar or even a coffee!
Everything is appreciated folks, including your kind words of encouragement and support.