Howdy folks!
Its long been a dream of mine to just be able to jump in the car, head out with my camera and just NOT be on a clock. To be able to stay, sundown to sunset, out in the field. To NOT have the expense of lodgings in a hotel or AirBnB.
Well, its now become a reality.
I have outfitted my 2012 Subaru Outback to accommodate this ol' body and allow it to sleep, where-ever I may be.
No HEAVY mods, just an air mattress, a power pack, some bug screens and a butane stovetop. Its really all that's needed for shorter runs, though I would like to upgrade as I go.
Here's a short video of a Tik Tok where I review the setup in the field.
I was surprised just how comfortable the sleeping was. The ONE issue was at about 2-3 am when I needed to pee, lol, it was COLD outside and it took a while to warm back up. Beyond that though, great success!
So…
St. Brendan's.
A small island, though larger than you might think, of the coast of Newfoundland in Bonavista Bay. You can access the island via the provincially run ferry out of Burnside. There are three crossings daily, both to and from and for a single person, and vehicle, the cost was under $20.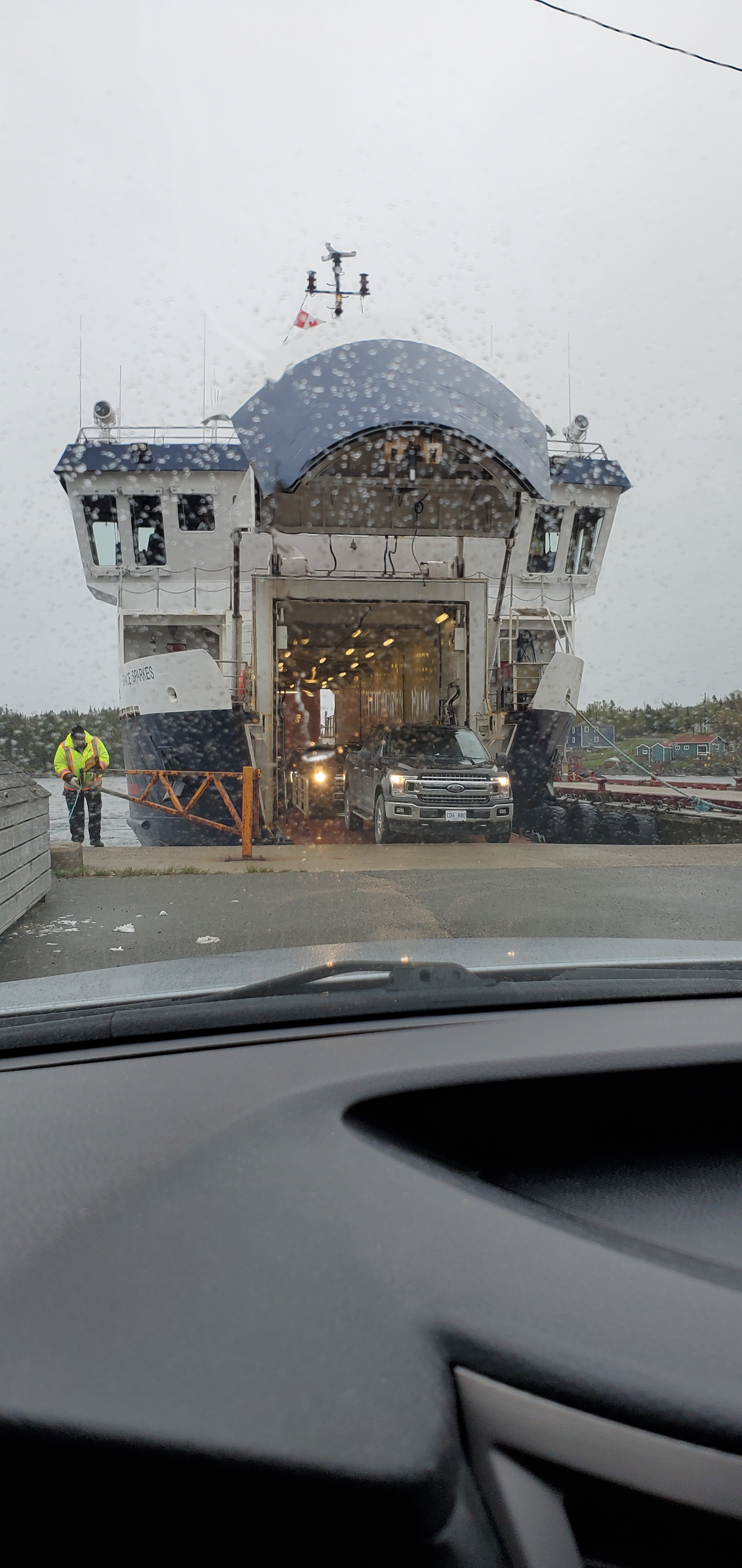 It's about a one hour run on the ferry to the island. Once disembarked one of the first things you'll notice is that the roads are all dirt. Reasonably well maintained however and no problem for the typical family car to travel. St. Brendan's itself is made up of several smaller communities: Pennys Cove, Clay Cove, Shalloway Cove, Dock Cove, Hayward's Cove and Shoal Cove spread across the 10 miles of so of the island.
The thing you REALLY need to know about St. Brendan's if you are going is that there is NOTHING there in the way of tourist accommodations or resupply. There are no cabins, Bnb's, cottages, motels or hotels, no stores, no gas station, no restaurant or even a snack truck, at least not when I was there.
So, pack a lunch, make sure your fuel is full and you have everything you need for your stay there.
There is however a very nice, clean and modern public washroom at the Ferry site that I was happy to discover could be accessed 24 hours a day!
A very picturesque island with so many reminders of the past, old homes, boats left to decay but with a modern school, community hall and post office, a reminder of the past and the present are with us at all times. One of the most amazing things that I discovered within 5 minutes of landing on the island was that it was CRAWLING with wildlife, in particular moose. I saw 17, yes 17 in the 24 hours I was there.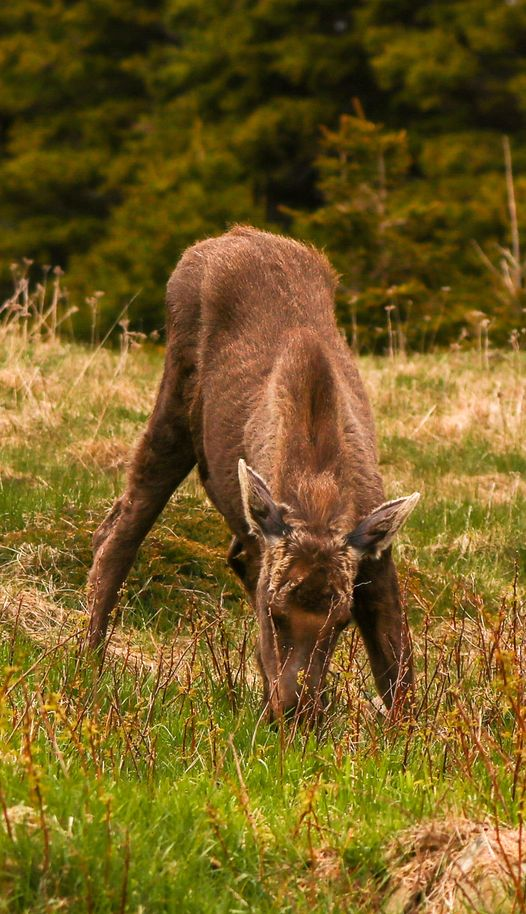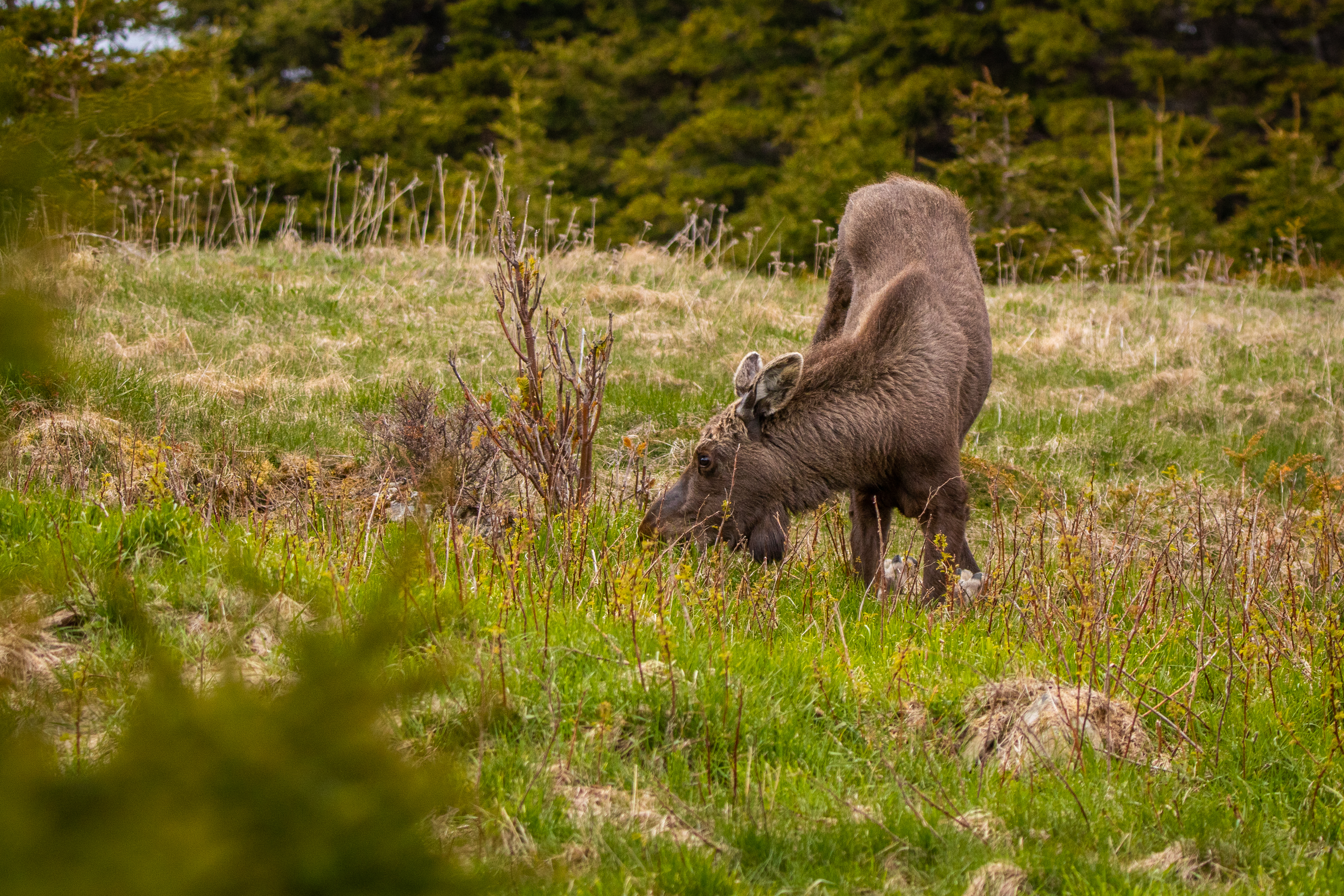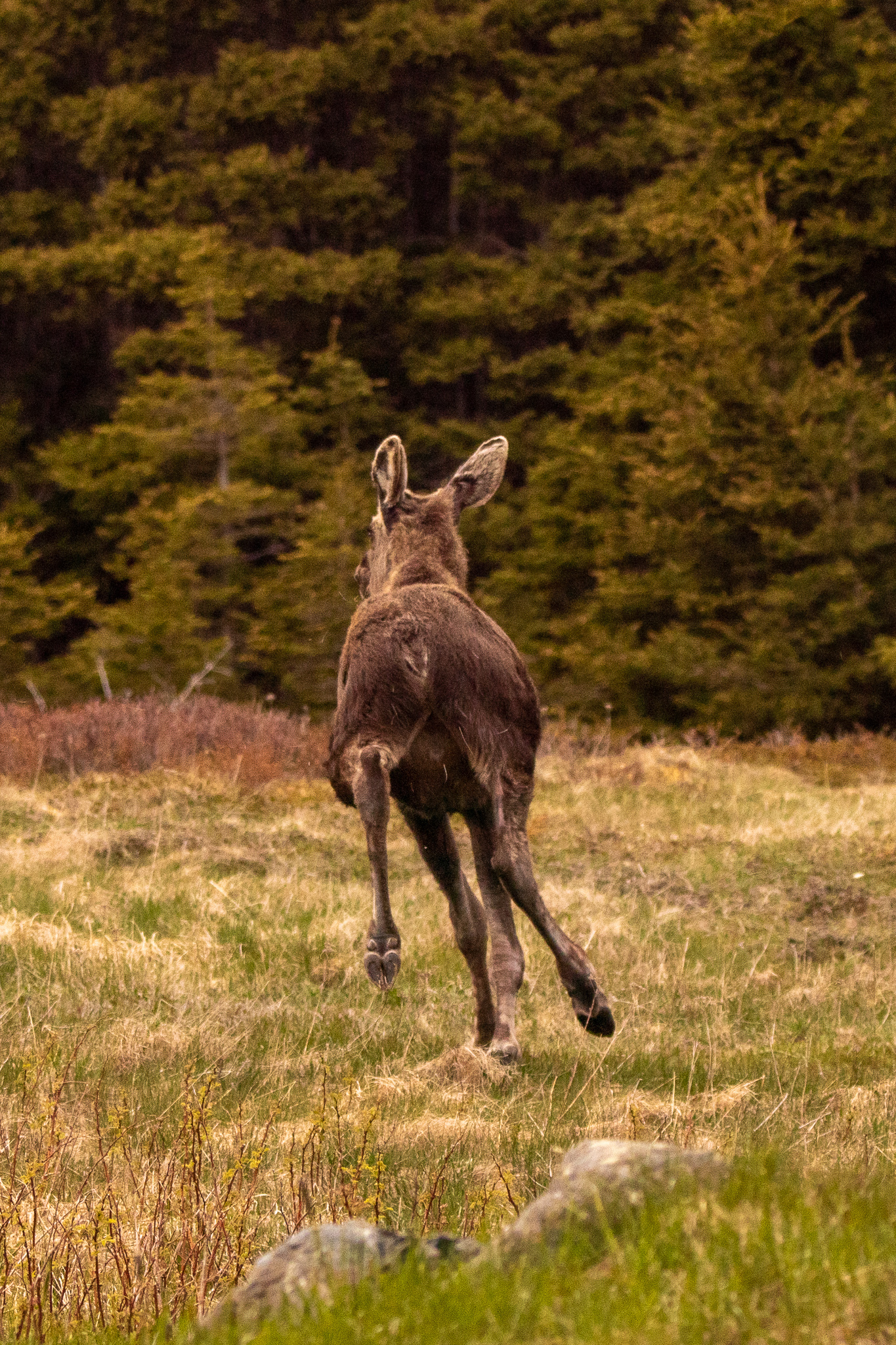 There were also MANY rabbits, birds of prey and more.
The other constant during my trip was a lovely iceberg that was in the bay and didn't move much while I was there…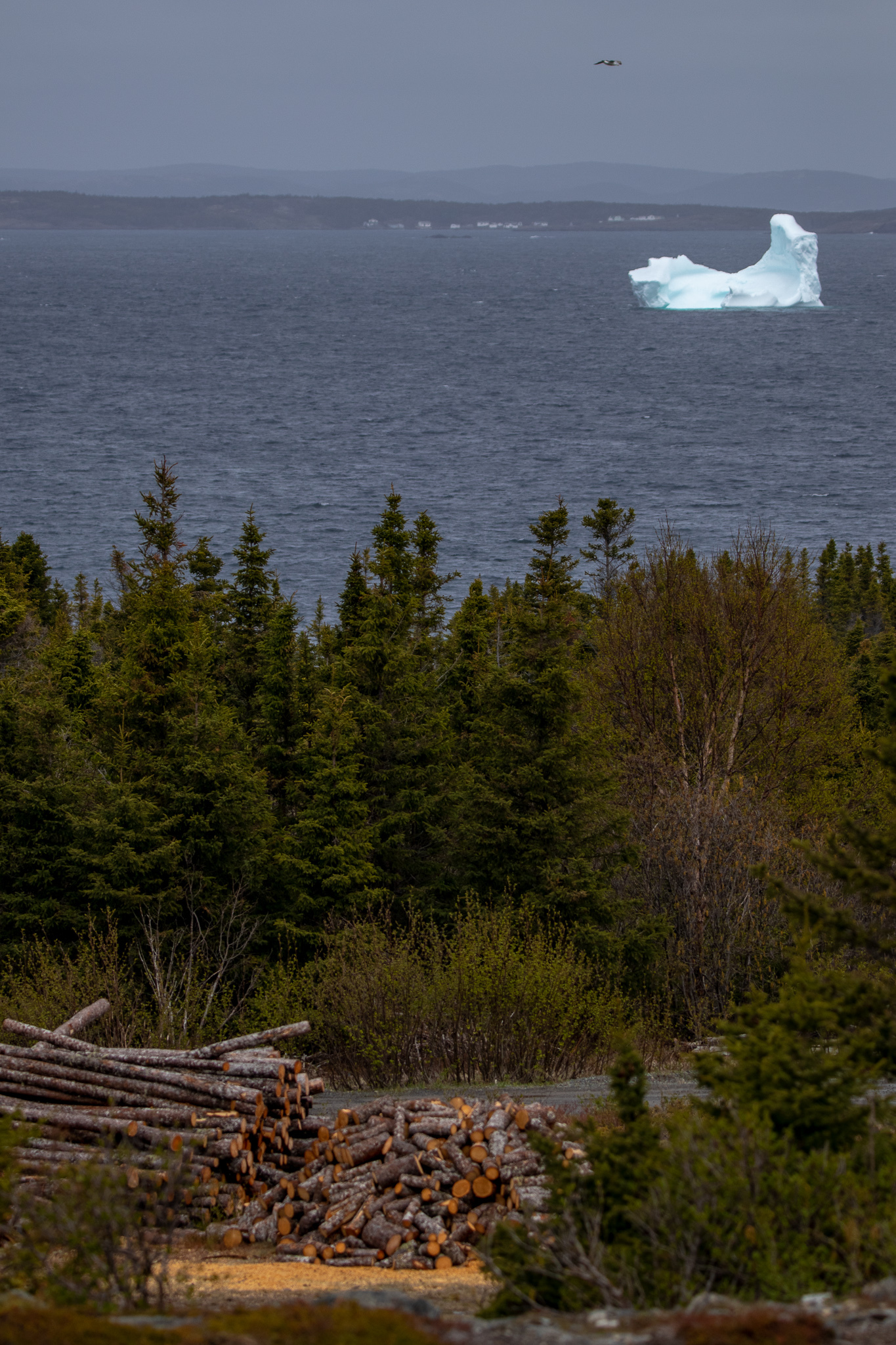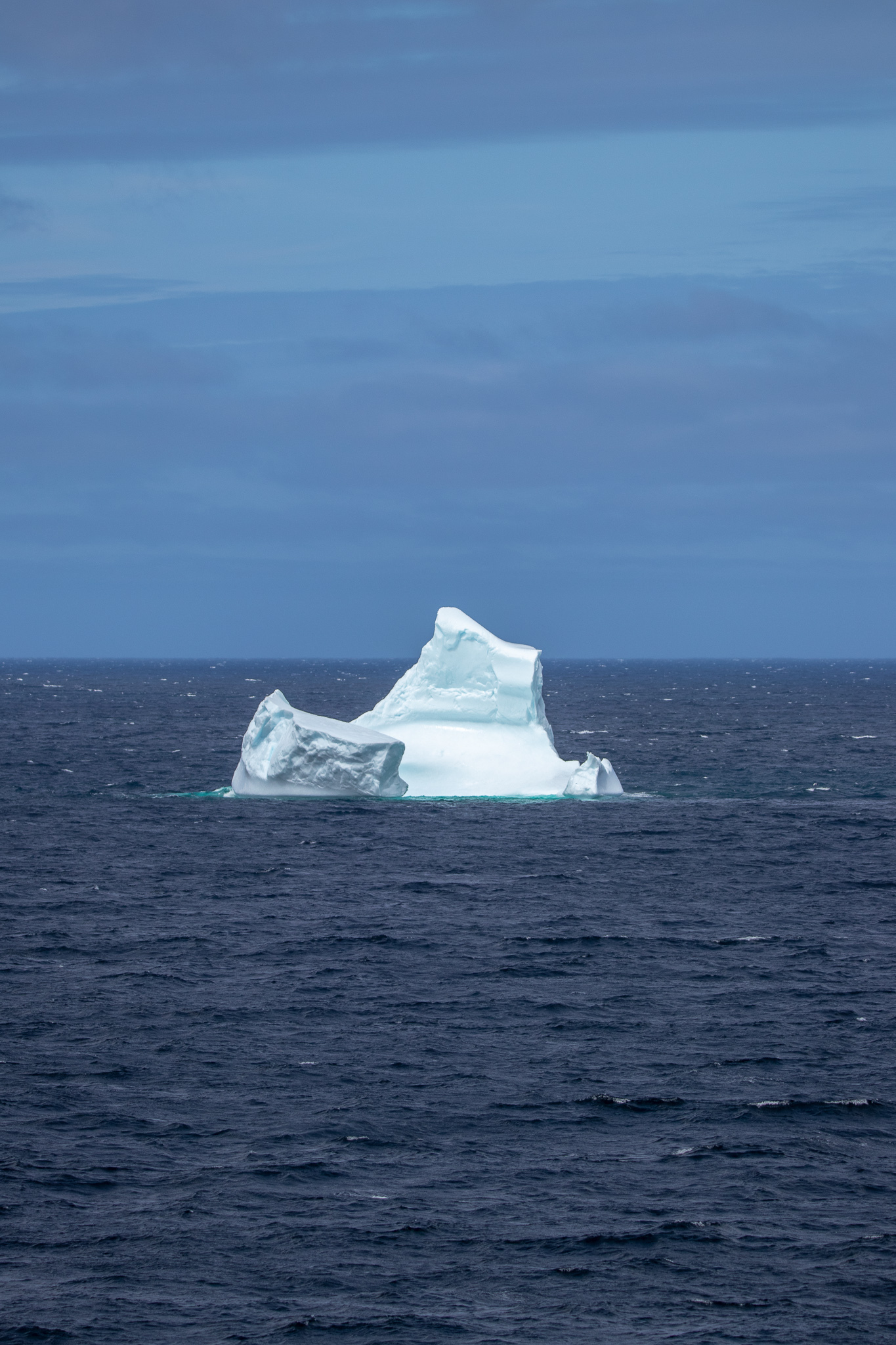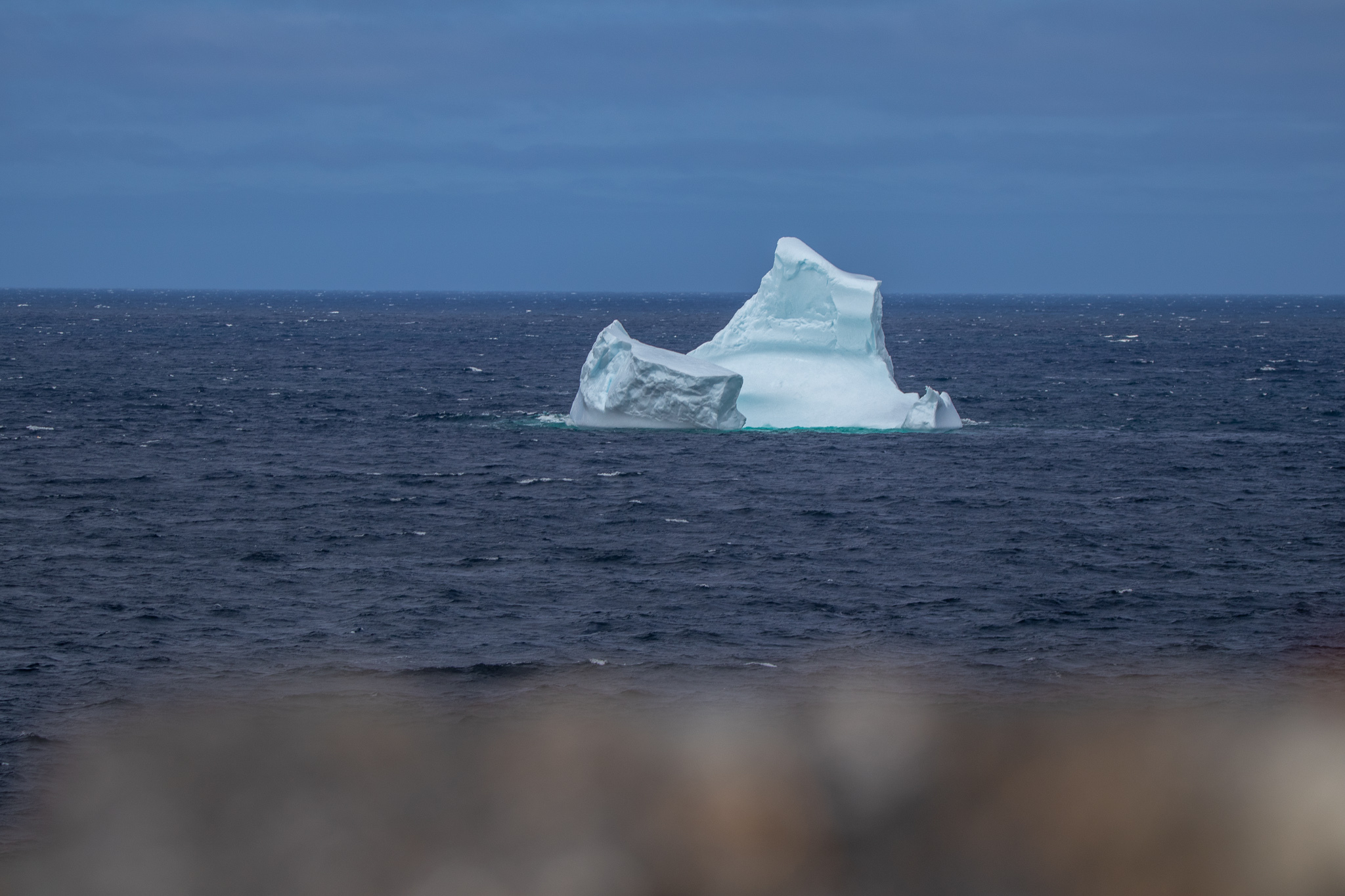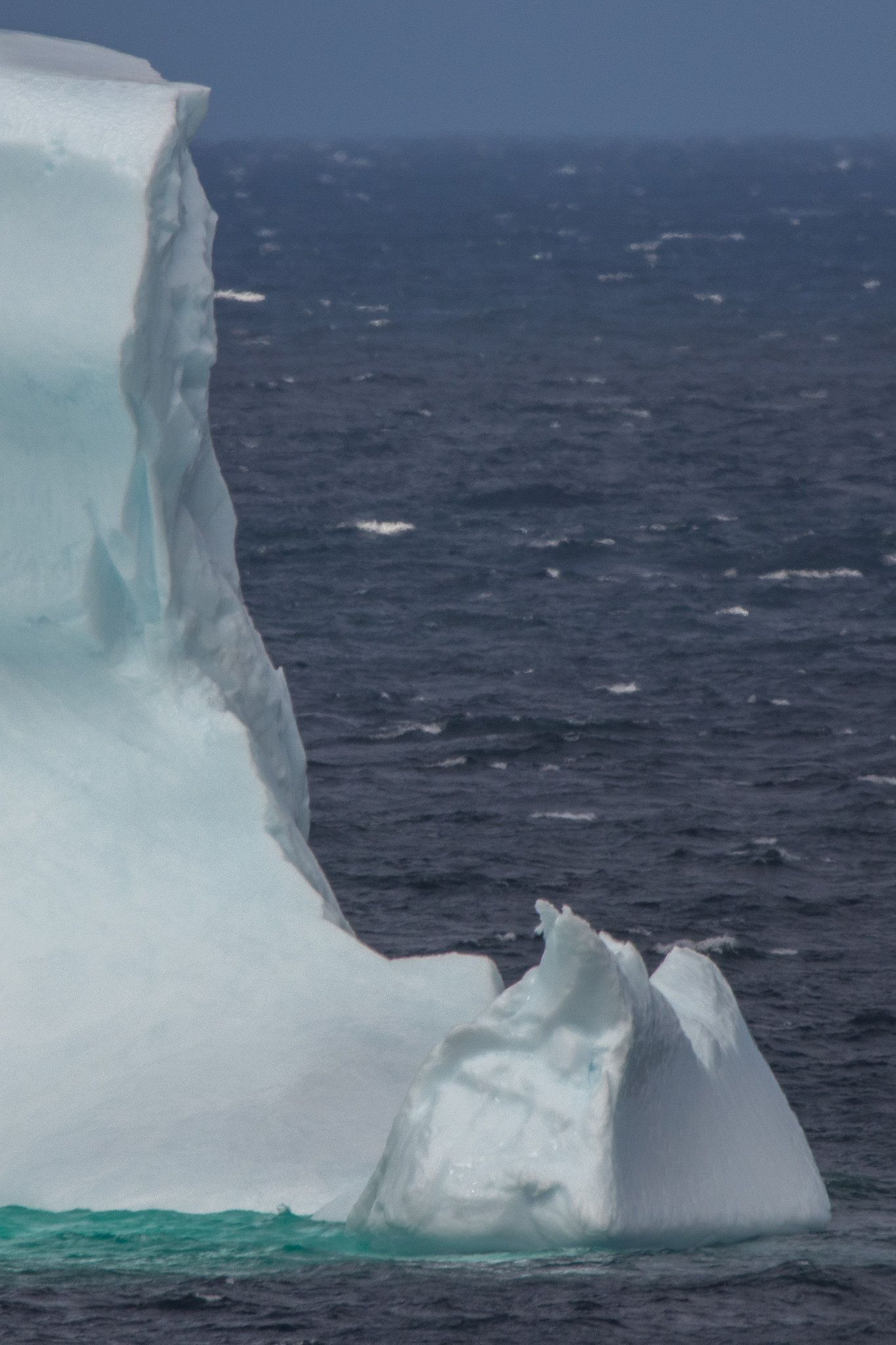 We are so lucky to live where we do and be visited by these islands of ice each spring.
It was a wonderful trip for me, a cleansing of sorts to be sure….
A great success!
I ended my time with a lovely cup of coffee at sea side…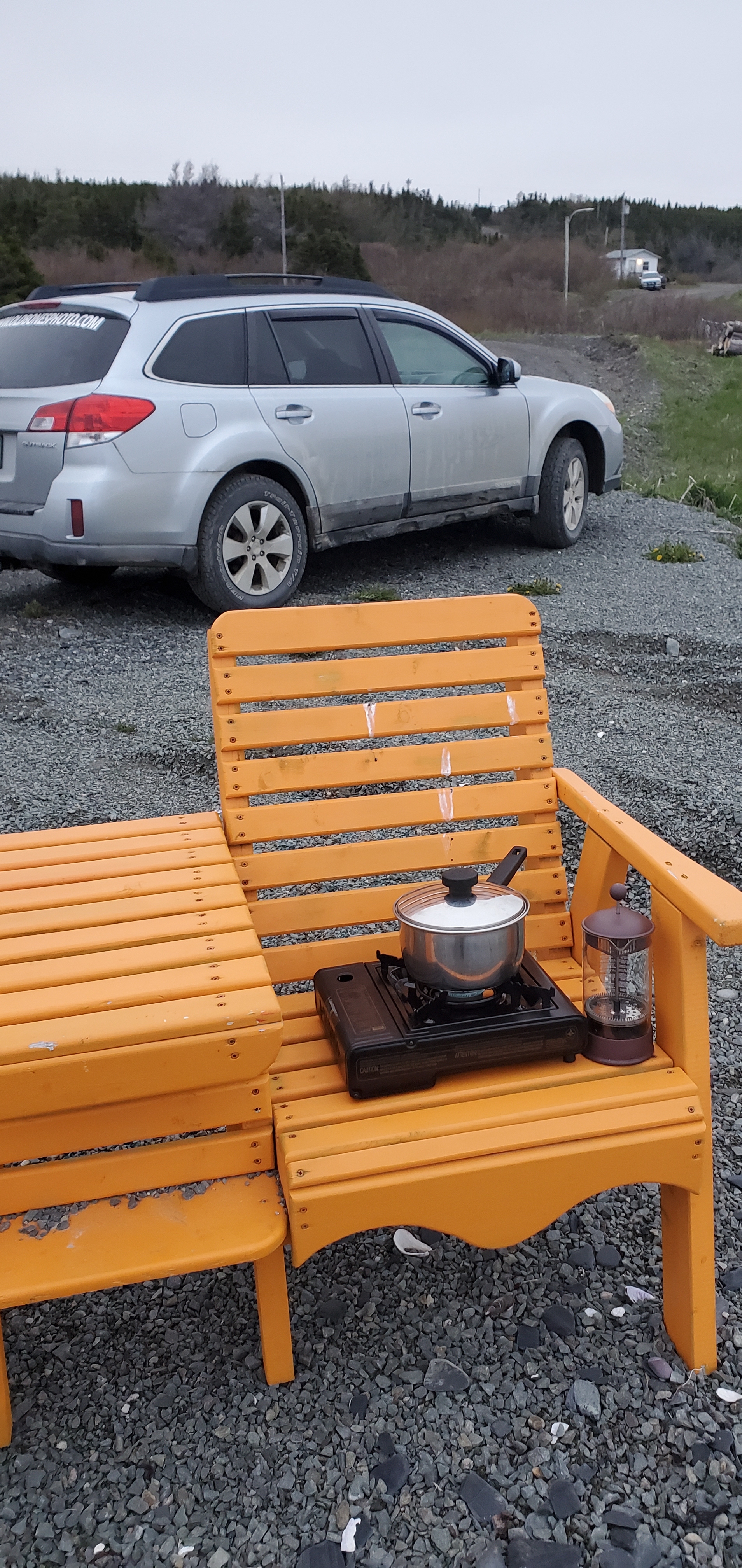 and its was off for home!
Of course, once I returned home it was all about going through my memory card and seeing what magic I might have captured during the trip and I did have a few wins.
Here are my three favorite photos from the trip…
First, an inclusion in my Yellow – Visitations I collection. As an aside, I realize some of you may not know what that is, so here's a link to a good explainer of what that's about.
This work is called Aloft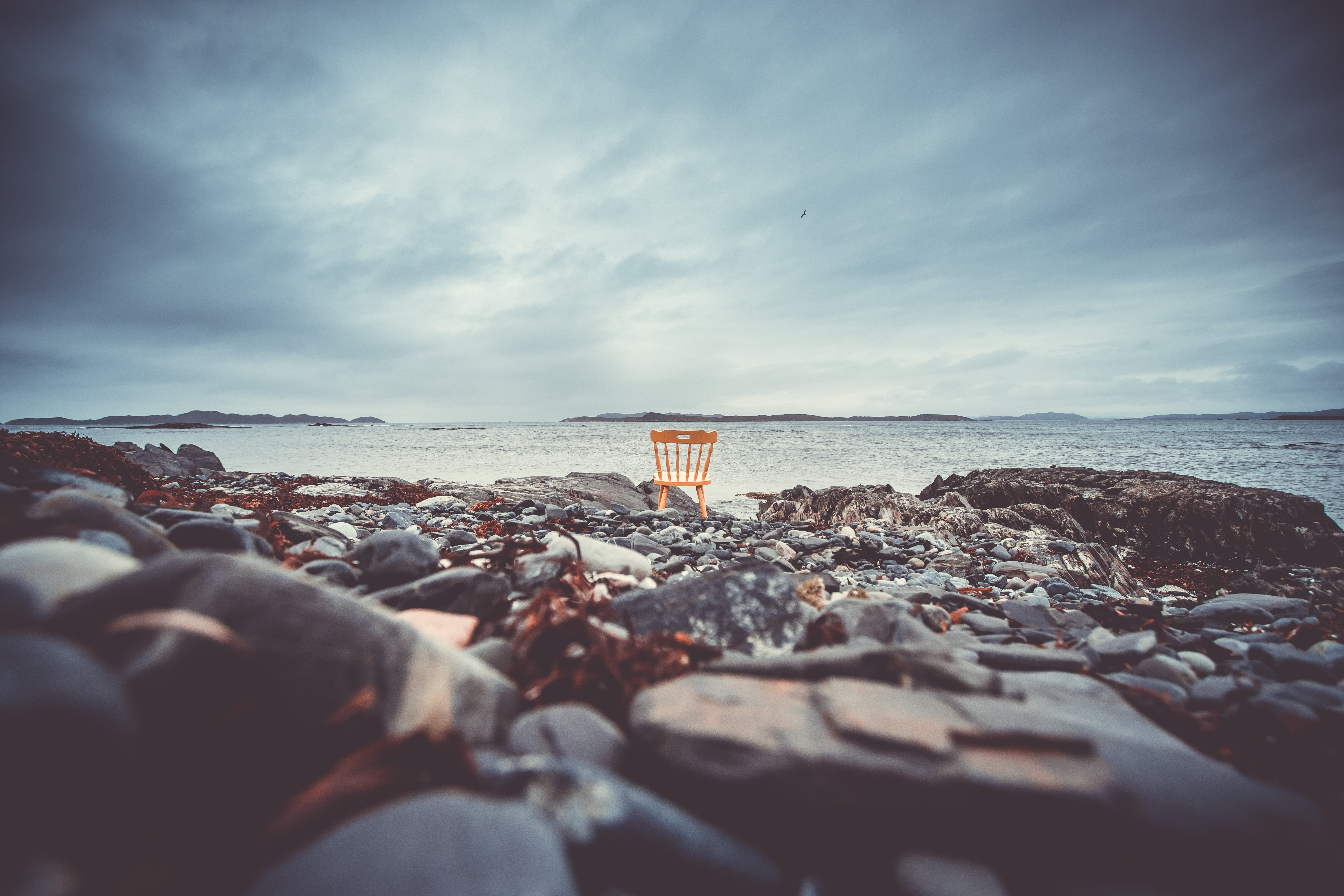 If you look closely you may see why its called what its called.
Second is a capture I feel plays well on geometry and the feelings of friendship and sharing.
This is also available now in my printshop, you can access that by clicking on the title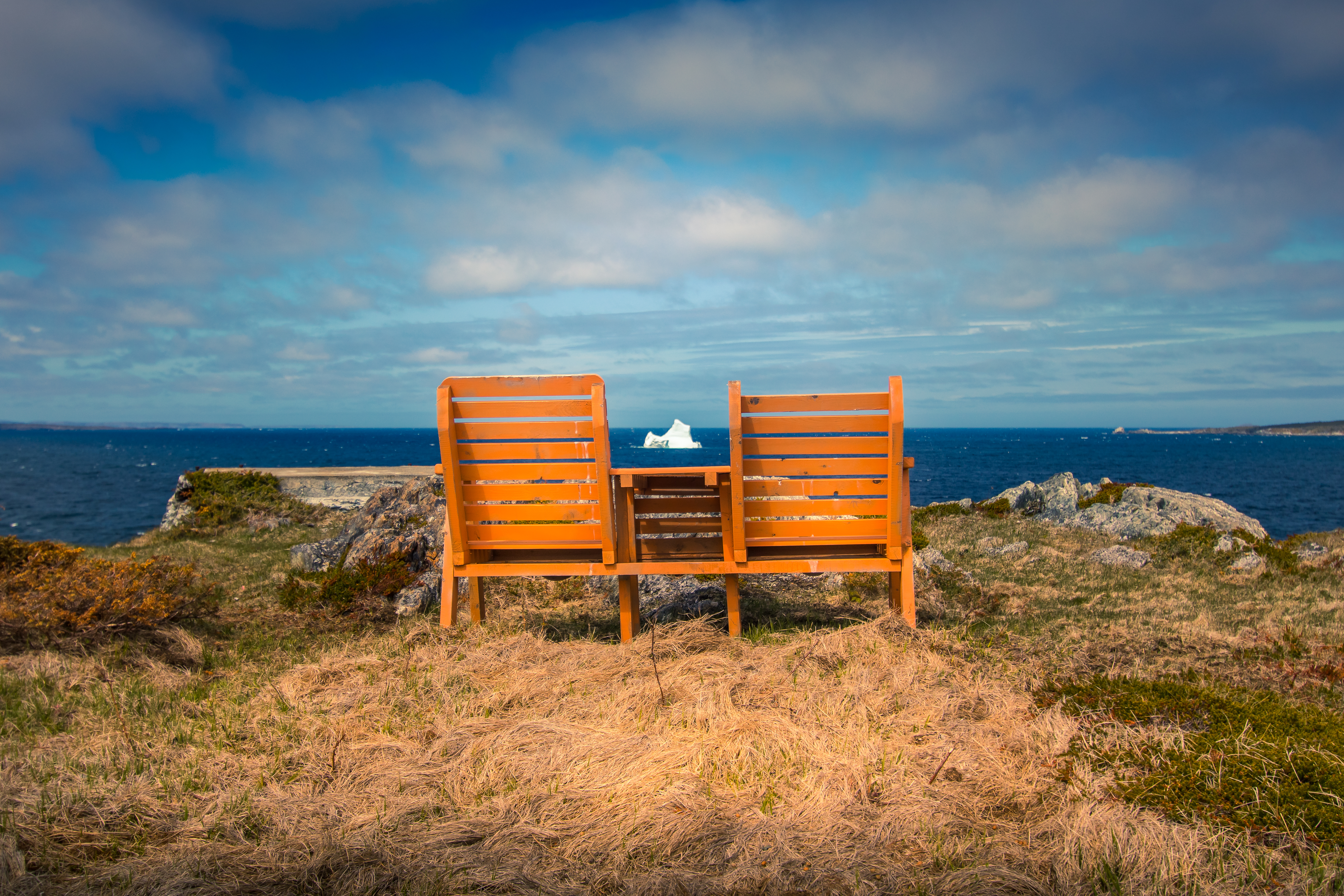 and last, but by no means least, is a capture of the most photographed ship in St. Brendan's, the Island Lady. Tragic, romantic, stirring, a reminder of days gone by.
This work is also available now in my printshop, again, clicking the title will bring you there.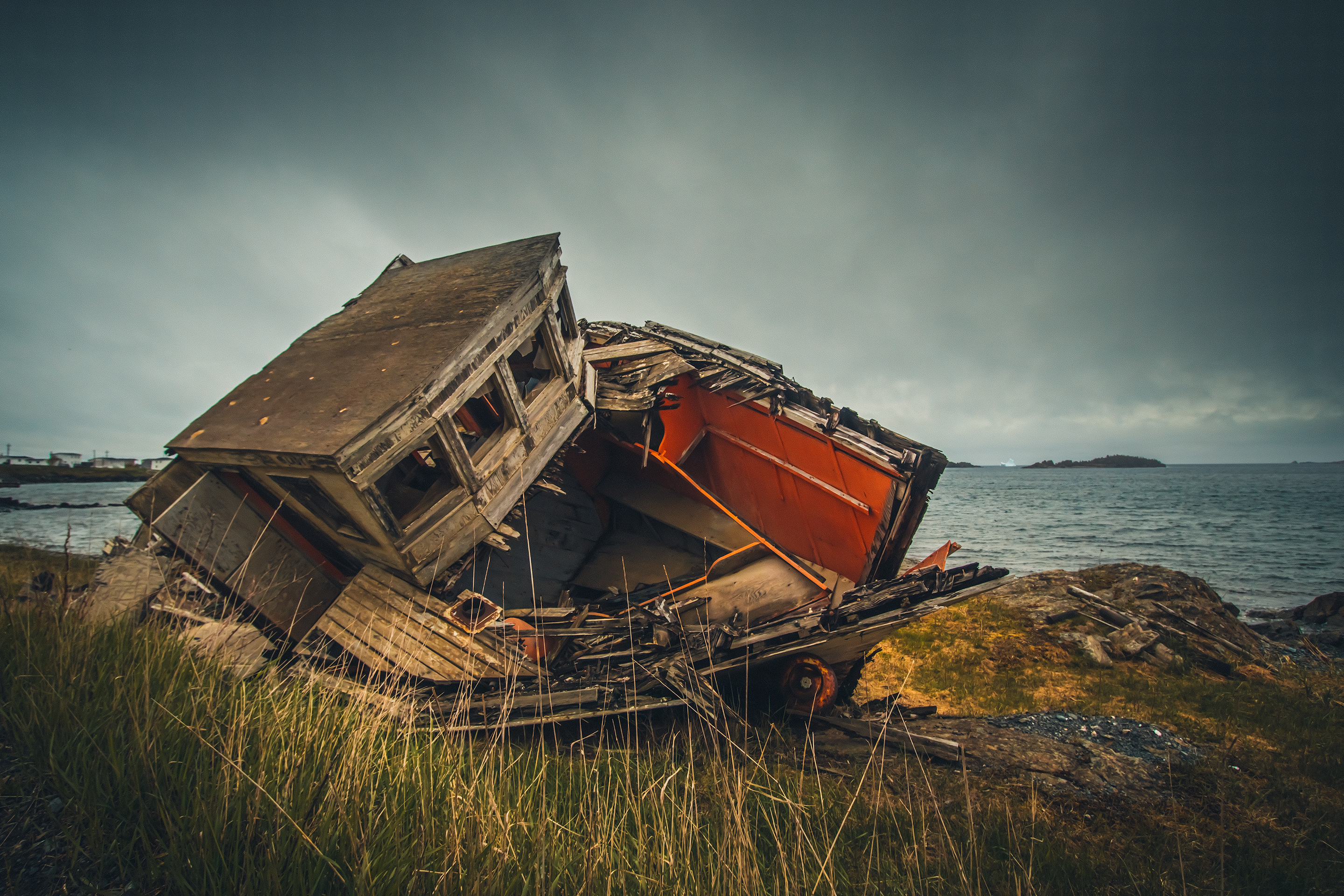 I do hope you enjoyed this little post. It will be on my main blog in a week, but I wanted to share my experiences with you, my kind supporters, first.
If you did like this and would like to see more, stand by, there are more to come. Your continued support through purchasing a work on my Etsy, my 2023 Calendar is now available there, my printshop or, simply by purchasing a coffee is very much appreciated, though not required. Content will continue to be collected and posted here for you folks always!
If you enjoyed this article, why not Buy Me a Coffee, it goes a long way towards making these trips possible!
All the very best.
Cory